Raising Awareness on World Autism Awareness Day
Toronto, April 3, 2023 – Blood collection can be a stressful experience for some customers, especially those with Autism Spectrum Disorder (ASD). It was important for LifeLabs to listen to our customers and their caregivers about the challenges they face when visiting our patient service centres for diagnostic testing. 
In 2017, LifeLabs partnered with Pacific Autism Family Network in B.C. and Autism Research Centre at the Holland Bloorview Kids Rehabilitation Hospital in Ontario to develop Canada's first specific and comprehensive guidelines for specimen collection for customers on the spectrum. Informed by research and insights from customers with autism and their families, the Serving Patients with Autism program provides national guidelines and training that help ensure a positive and stress-free blood collection visit for customers with Autism Spectrum Disorder.
"Our customers with ASD receive customized care, as everyone is different. Our utmost priority is the safety and well-being of everyone involved. If any procedure is not going well, we will work to find an alternative time or collection method that is best for the customer." said Pam Williams, Vice president of Client Services.
The Serving Patients with Autism program with LifeLabs provides:
Flexible appointment dates and times
A one-on-one experience tailored to meet customers' needs
Orientation sessions
Visual supports to reduce anxiety
Tool and toys to engage and comfort 
Fast and reliable test results
Our customer feedback has been nothing but rewarding.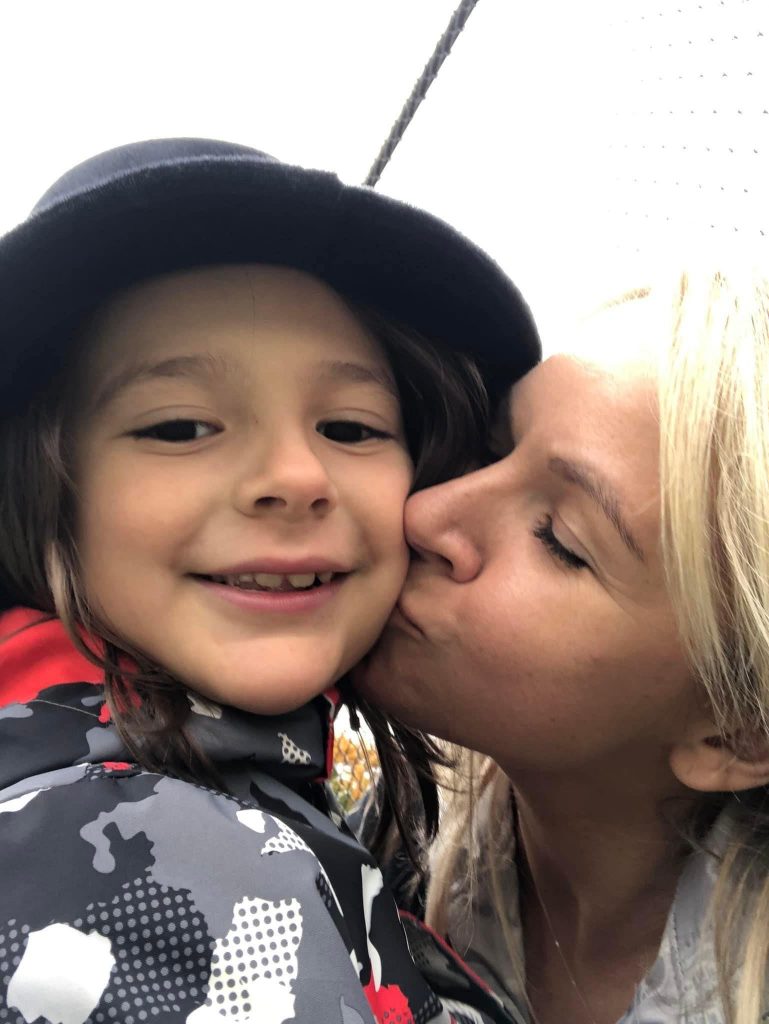 Vinny and Sarah 
"LifeLabs' Serving Patients with Autism program has been so great for myself and my son Vinny who is a non-verbal autistic 8-year-old. When we show up for our appointment, we walk right in. If we had to wait in the room, that would set Vinny up for failure. All the staff are patient, compassionate and understanding of Vinny's needs. Before our first appointment, we had a practice visit with the team so Vinny could understand the entire process, which was so helpful. We also have access to tools and toys that help him through the appointment. This is a wonderful program, and I highly recommend it."
– Sarah Peterson, B.C.
Combined with comprehensive staff training, these guidelines turned what was once a source of anxiety and a stressful scene into a worry-free personalized procedure that provided a caring and compassionate experience. Since the program launch in 2017, approximately 6,000 customers have benefited from our program across Canada. 
The program is available at all LifeLabs Patient Service Centres in British Columbia and Ontario and at select locations in Regina and Saskatoon. Please visit the Location Finder and click on 'Serving Patients with Autism' to search for a location near you.
Because the needs of every patient may vary, appointments are required. Once you determine the most convenient location, please call us to request an Autism Program Appointment, and we'll take care of the rest!
Booking an Autism appointment
British Columbia 1 800 431 7206
Ontario 1 877 849 3637
Saskatchewan 1 888 333 0222