Letter from our
President & CEO
Welcome to LifeLabs new normal: agile, innovative and even more caring. As I write this message, we are at last emerging from the grip of COVID-19 and settling in to the 'new normal' … or what we now call the 'better normal'.
Like all Canadians, we at LifeLabs are relieved to see the hardship and suffering of the pandemic gradually lifting. And we are grateful for the positive changes that were triggered by the enormous challenges of the past two years.
AWARDS &
RECOGNITION
In 2021, our people received extensive recognition for technical expertise, leadership, and environmental sustainability.
We're always delighted and proud when this happens because we know how hard they work and how much they care. People are our greatest strength at LifeLabs. Our commitment to each other and to Canadians keeps us resilient during challenging times. Together, we live our values of teamwork, caring, customer-centric and agile each and every day.
Congratulations to the many award winners!
Culture and Employee Experience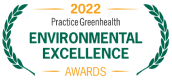 Environmental Excellence Award, Practice Greenhealth
LifeLabs received this award for the fourth year in a row, in recognition of achievements in building environmental sustainability at our International Reference Lab in Toronto, Ontario, and Burnaby Reference Lab in Burnaby, British Columbia. Practice Greenhealth is a leading international organization dedicated to environmental sustainability in health care. Read More

Environmental Sustainability Award, Burnaby Business Excellence Award
LifeLabs in BC was recognized with a Burnaby Business Excellence Award for environmental sustainability, for adopting strategies and activities that reduce energy and materials consumption and eliminate waste and pollution. The BBEA is a joint program of the City of Burnaby and the Burnaby Board of Trade. Read More

International Association of Business Communicators (IABC) Presents LifeLabs with the 2021 Gold Quill Communications Award
LifeLabs received the award for communications strategy, under the new category COVID-19 response and recovery management and communication, a category which received 482 entries from 22 countries. For more than 40 years, the IABC Gold Quill Awards have recognized excellence in business communication. The Gold Quill is globally acknowledged as one of the most prestigious awards programs in the communications field. Read More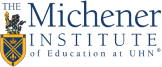 LifeLabs team member wins 2020 Excellence in Clinical Teaching and Supervision Award from the Michener Institute of Education at University Health Network (UHN)
Zita Nausedas, a 28-year veteran of LifeLabs, was nominated for the award by a former student in recognition of her clinical education skills and dedication. The clinical education program at LifeLabs is an important step in the journey towards a successful career for many students in the medical lab field. Read More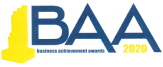 Cobourg Patient Services Centre (PSC) Receives Business Achievement Award

The award, presented by the Town of Cobourg and the Northumberland Central Chamber of Commerce, recognizes outstanding resilience, innovation and determination in the face of a global pandemic.