COVID-19 Testing Solutions
for travellers
Outbound testing available in British Columbia and Ontario. Inbound testing available in British Columbia, Saskatchewan, and the Yukon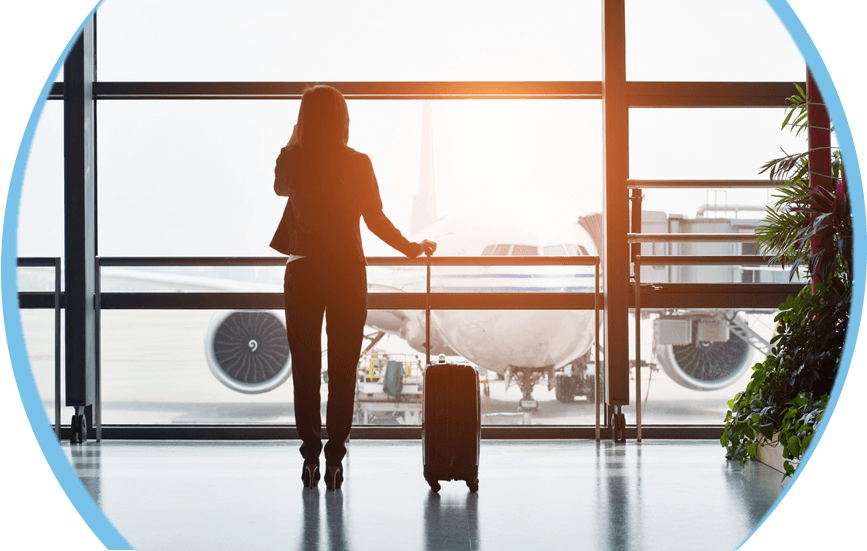 FlyClear™ by LifeLabs® is proud to offer both Pre-Departure and On-Arrival COVID-19 testing for anyone needing to travel.
ATTENTION TRAVELLERS TO HONG KONG
See "Laboratory Accreditations" within the FAQ section below to download the certificate of accreditation required for your travel.
Pre-Departure Testing
As COVID-19 continues on, many airlines or countries now ask for proof of COVID-19 clearance within a specific timeframe or window. With FlyClear™ by LifeLabs®, you will receive your results within 48 hours*, allowing you to travel with peace of mind.
*Results are guaranteed to be delivered within 48 hours of sample collection for FlyClear™ and LifeLabs Locations
within the Greater Toronto Area (GTA) and nearby locations (ON), Ottawa and within the Greater Vancouver Area (GVA) ONLY
. The vast majority (~90%+) of PCR/NAAT FlyClear™ results are delivered within 24 hours.
On-Arrival Testing
On-Site Testing at YVR Airport
FlyClear™ by LifeLabs® is proud to work alongside the Vancouver International Airport, Health Canada and the Government of British Columbia to provide convenient and efficient COVID-19 testing for international travellersarriving at Vancouver International Airport.
COVID-19 Home Collection Kit
If you have received the COVID-19 Home Collection Kit at the airport or at the land border as part of your travels, click below to register your Kit.
Please note: Depending on your vaccination status, you may receive a COVID-19 Home Collection Kit at the airport. If you pre-registered for on-site testing but instead received a Home Collection kit at the airport, you must register your kit online and book a virtual observation at LifeLabs.com/covidkit to receive your results.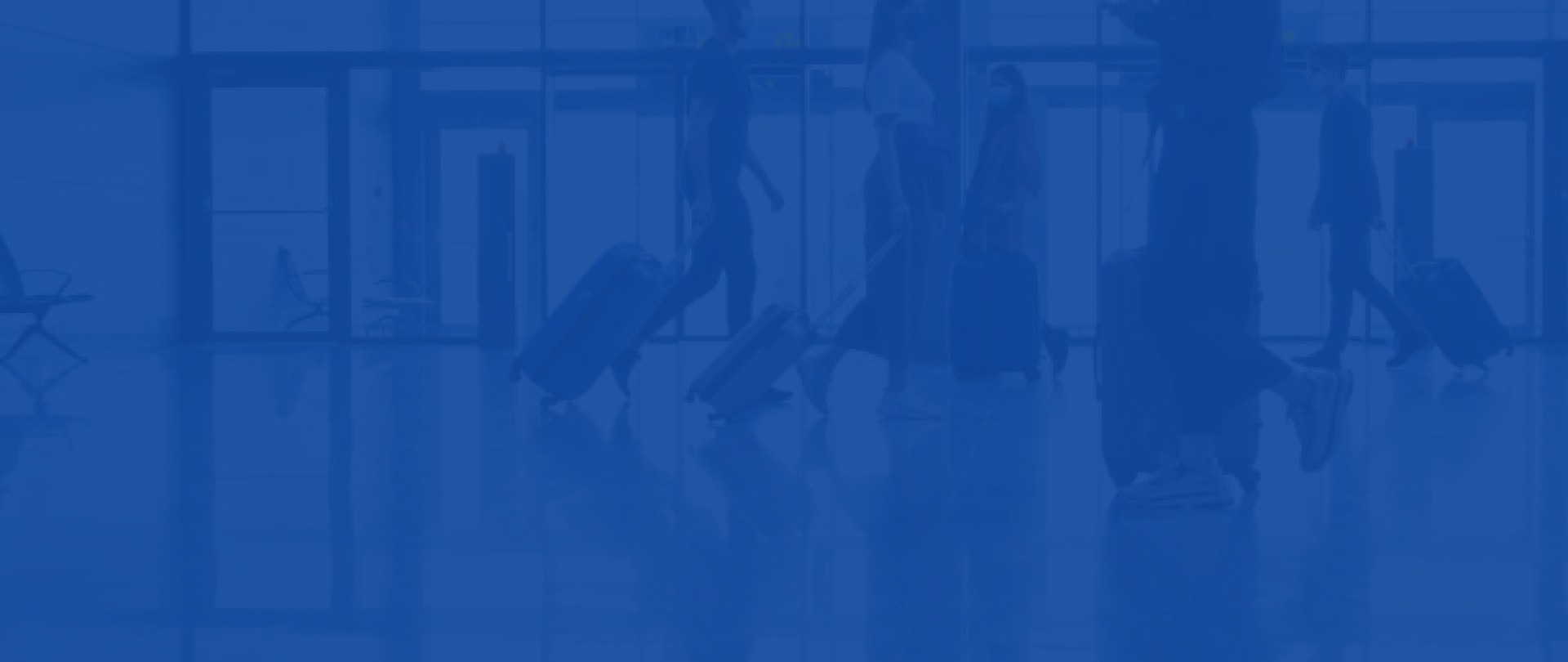 Pre-Departure Testing: How it works
FlyClear™ offers COVID-19 PCR swab and antibody testing for travel in 4 simple steps!
** COVID-19 travel clearance requirements vary by country. Information can be found on your travel destination's website.
Trusted and Accredited Travel Partner
Fly with confidence, knowing you have highly accurate
and reliable test results from LifeLabs,
a leader in quality control and assurance
, with licensing and accreditation from bodies such as the Ministry of Health and Long Term Care, the Institute of Quality Management in Healthcare, and the College of American Pathologists. Our full list of accreditation standards and copies of licenses can be
found here.
Available FlyClear™ Testing Services:
COVID-19 PCR / NAAT nasal swab testing for active infection
The molecular COVID-19 swab test uses polymerase chain reaction (PCR)/nucleic acid amplification test (NAAT) technology to detect genetic information from the virus. If present, it indicates an active infection.
$199+tax
COVID-19 Antibody blood test for prior infection
Antibody (serology) testing can check for different types of antibodies developed after exposure to the SARS-CoV-2 virus that causes COVID-19 infection.
$75+tax
1. FlyClear Pre-Departure Testing – Start Here!
Calculate your testing window
To start, you need to confirm you can receive your test results in time for your departure.
Please enter in your travel information below, then hit calculate to ensure you can get your test in time.

FlyClear™ Pre-Departure Testing Locations
**Please note: You must order and pay for your testing PRIOR to booking your appointment.**
Please note: COVID-19 PCR/NAAT swab testing at FlyClear™ locations are:
For customers who have completed their FlyClear™ orders online (i.e. steps 1 and 2)
By appointment, and ONLY available at the FlyClear by Lifelabs locations listed below
*You can NOT visit a standard LifeLabs location Patient Service Centre (PSC) or other medical clinic for a FlyClear™ test.
FlyClear PCR / NAAT testing can only be booked at these locations
103-2051 McCallum Rd, Abbotsford, BC V2S 3N5, Canada
Please note: COVID-19 Antibody blood testing at LifeLabs locations are:
For customers who have completed their orders online (i.e. steps 1 and 2)
By appointment ONLY
Find a COVID-19 Antibody Testing Location
FlyClear™ Pre-Departure Testing FAQs FlyClear™ is a trademark of LifeLabs LP.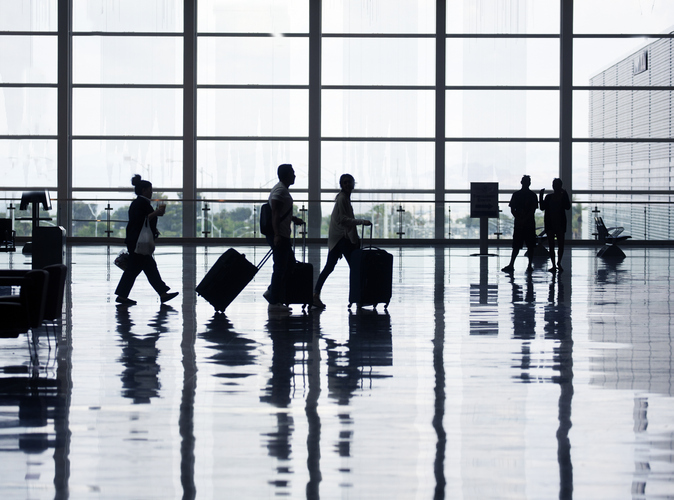 "Our Medical Science team proudly supports the FlyClear™ by LifeLabs program.
As the medical science around COVID-19 continues to evolve, the ability to travel safely is critical. Our infectious disease and medical microbiologists have developed testing protocols that ensure those who need to fly, can fly with confidence. The health and wellbeing of travelers as they start their journey is the top priority of FlyClear™ by LifeLabs."
-Dr. Andrew Don-Wauchope, M.D.
Vice President, Clinical Services
FlyClear Customer Support
If you have any questions or require support, please contact our LifeLabs Customer Support Centre.
ON General Inquiries: 1-877-404-0637 
Monday to Sunday 24/7. 
Monday to Friday 9am-5pm EST
Please note:
For COVID-19 PCR/NAAT swab testing travelers are advised that they must coordinate an appointment time with the participating FlyClear locations listed on this page.
For COVID-19 Antibody testing if you cannot find an appointment slot online at your desired LifeLabs location, please call 1-877-313-4982 (Monday-Friday, 8am-6pm EST).
LifeLabs Customer Support Centre will do their best to slot you in to an appointment time that works for your testing window. If you cannot find available appointment time slot(s), we will gladly issue a refund. Please see our Refund process under the Payment section.