Your Privacy – Our Commitment
Rapid Antigen Terms And Conditions
You are responsible to
Understand and comply with the entry and exit requirements for your arrival and return travel destinations.
Input your information exactly as it is laid out on your passport.
Book an appointment for the sample collection of your tests within the appropriate testing time period required by your destination country.
Bring your passport and other identification with you to your sample collection appointment(s).
Be present at the correct time and location for your sample collection appointment(s).
Follow all requirements in advance of the collection(s).
Watch for your results to be delivered to you.
Read all your result documentation and ensure you understand the implications for travel.
Print all result documentation and take them with you when you travel.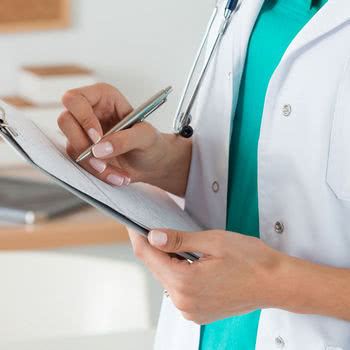 Testing Details
COVID-19 Antigen Screening
If you require a COVID-19 Antigen Screening, you will have your nasal swab sample collected at a participating FlyClear location.
You may find those participating FlyClear locations on our website.
The COVID-19 COVID-19 Antigen Screening is used to detect asymptomatic or pre-symptomatic carriers, which are known spreaders of the virus.
A positive result on a rapid antigen test is considered a preliminary positive and should be followed up with a laboratory-based PCR test for confirmation.
Your result(s) will be reported to you by e-mail.
LifeLabs will normally report result(s) within 1-2 hours of your sample collection
Your result(s) will also be reported to the health care provider named on your requisition.
If you have a positive result, you will be contacted by the health care provider named on your requisition.
If your result is positive for any of the tests taken through FlyClear, LifeLabs will provide you with an opportunity to talk with a LifeLabs health care professional to discuss your results.
General Terms and Conditions
By accepting these terms and conditions, you agree to purchase and proceed with a test for the SARS-CoV-2 virus (the virus that causes COVID-19 infection)
You consent to LifeLabs collecting and using your personal information and personal health information to complete the procedures associated with COVID-19 testing, including to verify your identity, accurately match your specimen with your results, follow-up for testing; enable payment, use specimen for quality assurance,; and to book and confirm appointments in accordance with applicable laws.
You understand that there are alternatives to these COVID-19 tests and that some tests are available free of charge.
You understand you are responsible for inputting your information exactly as it is laid out on your passport. If the information is not entered correctly, the traveler accepts the risk of the destination travel authorities rejecting their documentation.
You understand you must book your appointment within the appropriate testing time period according to your destination country's requirements. LifeLabs is not liable and will not issue refunds for appointments booked outside of the appropriate testing time period.
You are voluntarily pursuing this test for the purpose of your travel.
You understand that the amount which you pay to LifeLabs to administer the test is non-refundable and non-transferable once you have your sample collected.
You understand that LifeLabs will not be liable to you for any delay in testing or reporting a result, except that LifeLabs will refund your test payment if LifeLabs is unable to provide a result within 1-2 hours after collecting your sample, or if the test result is invalid or indeterminate.
You accept the risk of a potential delay in obtaining a test result, the risk of a false positive and any other occurrence which may interfere with your travel plan, reservation or deposit.
You acknowledge that LifeLabs will not be responsible if you are denied boarding of your flight, or denied entry into your connecting or final destination as a result of the COVID-19 test.
You acknowledge that a COVID-19 Antigen Screening may indicate that you have an active COVID-19 infection. A laboratory-based polymerase chain reaction (PCR) test is needed to confirm a COVID-19 diagnosis.
LifeLabs will send a link for accessing results to the email address which you provided when you ordered the test. If you provided the email address of another person, then LifeLabs assumes that you have granted your consent for LifeLabs to send the link for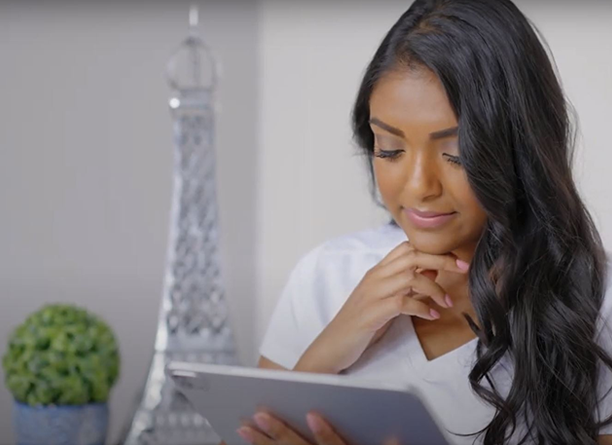 Applicable Regulations
LifeLabs will comply with all applicable provincial and federal laws regarding privacy and the use of personal health information.
You consent to share your test information as required for public health requirements and contact tracing, where applicable.
You understand that LifeLabs may be legally required under provincial privacy legislation or under applicable public health requirements related to COVID-19, to disclose certain information derived as a result of the test administered.
If LifeLabs is asked to disclose personal health information about you for another reason, other than as required or permitted by law, we will contact you to obtain your consent.
You agree that these terms shall be governed by the laws of the province where the test is performed and the applicable laws of Canada.
You agree that the courts of the province where the test is performed shall have exclusive jurisdiction to manage any complaint, demand, claim or cause of action, which may arise out of the testing, interpretation or release of your results.
Privacy Statement
We collect, use, and disclose your personal information and personal health information in accordance with applicable privacy laws. We only collect and use your personal information and personal health information: to verify your identity; accurately match your specimen with your results; follow-up for testing; enable payment; use of specimen for quality assurance; and to book and confirm appointments. We may also use population-level, aggregate information to evaluate our performance, contribute to health system improvement, and to support research. We disclose your results information to your ordering health care provider and to LifeLabs healthcare practitioners. PCR/NAAT results are reported to public health authorities for contact tracing. Samples may be sent public health laboratories as required by law. If we are asked to disclose personal health information about you for another reason, other than as required or permitted by law, we will contact you to obtain your consent. For additional information on our personal information handling policies and practices, your rights, and point of contact for any further inquiries, please visit our privacy policy at /privacy-policy/. For more information, also see our FAQs at /flyclear/ In some instances, samples may be referred to a testing laboratory to ensure timely processing of samples. By agreeing to move forward with the laboratory test, you agree to the terms set out above including disclosure of link to results to the email address you provided at the time of registration.
By clicking on the below, you agree to the Terms and Conditions as set out above.