At LifeLabs, the customer is at the centre of everything we do. We're dedicated to providing diagnostic information that empowers Canadians to make informed health choices and live their best lives.
In the words of LifeLabs President and CEO, Charles Brown, "We are focused on providing Canadians with access to convenient testing services and high-quality, reliable results for their essential healthcare needs." Though much of our work in 2021 related to the unusual demands of the pandemic, we also made strides forward in quality and accessibility of our usual diagnostic services.
2 million+
appointments booked online
739,000+
patients serviced through homecare and mobile visits
99.4 million
lab tests
72,300
patient visits per day at our patient service centres
4,886,386
total registered users on MyCareCompass™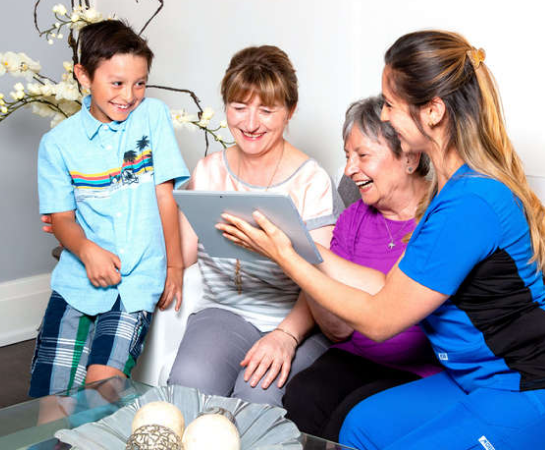 Making services more accessible by coming to you
In 2021, we were able to leverage both technological and traditional solutions to create easier access and a more responsive experience for our MyVisit customers.
Our mobile services and home care customers in key regions of Ontario can now book appointments online, which allows us to route a mobile team to their home on the same day. We've also added an online payment portal for extra convenience.In British Columbia, we responded to increased demand for fertility services by adding an additional semen collection site to our existing network of collection and drop-off locations. The new collection space, which is co-located with our Burnaby lab facility, has been thoughtfully renovated with safety and privacy in mind. The new site has increased our capacity, which will improve turnaround time for test results and shorten the wait time for appointments.
---
Upgrading to maintain the highest quality standards
It's essential that LifeLabs stay current with changes in the health care landscape and in national standards for laboratory technology.
We upgraded our capability for urinalysis — one of the most cost effective and commonly used methods for diagnosing illness such as diabetes, gout and kidney disease. Urinalysis is also a key tool for Canadians who are battling drug addiction. In Canada, overuse of opioids such as oxycontin has reached crisis proportions. In 2021, we updated our urine-based test offerings and drug screen panel to include fentanyl, and added Buprenorphine, which clinicians are prescribing more often as a safe alternative in opioid replacement therapy. It's all part of our commitment to providing quality services that support Canadians' health care needs.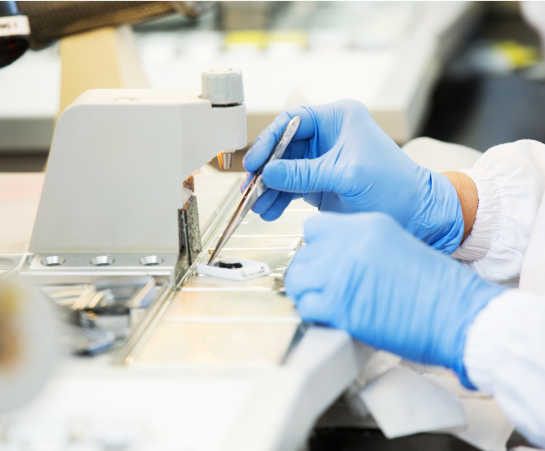 ---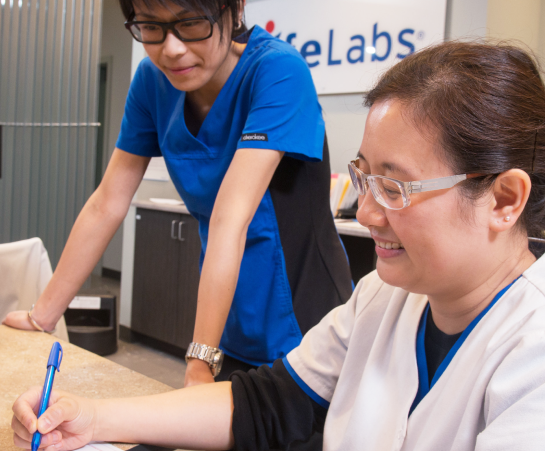 Living our Values • TEAMWORK
Working together to fulfil a last wish
On a summer day in 2021, our LifeLabs contract services team in British Columbia received a call from BC Transplant. A terminally ill patient had only a few days to live and wanted to donate her organs.
To qualify as an organ donor, the patient needed to undergo several tests within a very short time. The team sprang into action immediately to coordinate the required paperwork and set up an urgent appointment at the City Centre Patent Services Centre (PSC). The patient required a variety of different diagnostic tests, each of which would normally have been conducted in a separate appointment. The team worked together to coordinate all the required procedures in one appointment, saving the patient a significant amount of time, discomfort, and stress. The samples were immediately delivered to the hospital, where the results were obtained in time for the patient to fulfil her wish and provide the Gift of Life to four people waiting for live-saving transplants. As one of the team members commented, "It was a really meaningful and moving experience. I felt like I had a made a difference."
---
Living our Values • caring
Every customer matters
Time is of the essence in every aspect of health care, and diagnostic testing is no exception. Some of our labs operate 24/7 so that we can provide test results to our customers as quickly as possible.
That's why when the phone rang at 2 a.m. in our Ontario hematology department, someone was there to answer. The caller was a hospital nurse with a patient scheduled for surgery in just a few hours. The nurse was looking for the results of a test performed earlier that day at a LifeLabs Patient Service Centre (PSC). Without the test results, the patient was facing postponement of the surgery, which had already been rescheduled once due to COVID-19. The lab manager quickly got Logistics and the PSC on the phone and located the sample. It was scheduled to arrive at the lab later that day … too late for the patient's surgery.
"We all understood how devastating another delay in surgery could be for the patient and their family, and we didn't want to see it cancelled," said Deanna Korchuk, MLT Manager, Laboratory Operations, Chemistry and Hematology.
So, the logistics supervisor personally went to the PSC, picked up the sample and delivered it to the lab, where lab employees were ready and waiting to test the sample immediately. The team was able to contact the hospital with the result in time for the patient to have their surgery. "This is what I love about my job, every single test makes a difference in someone's life," Deanna said.