In the heart of Canada, where the land stretches far and wide, LifeLabs is fostering a legacy of compassion and support for Indigenous communities. As we reflect and commemorate the National Day for Truth and Reconciliation, it's a moment to celebrate LifeLabs' impact over the past three decades, serving approximately 200 Indigenous communities across Canada with high-quality and convenient diagnostic testing services.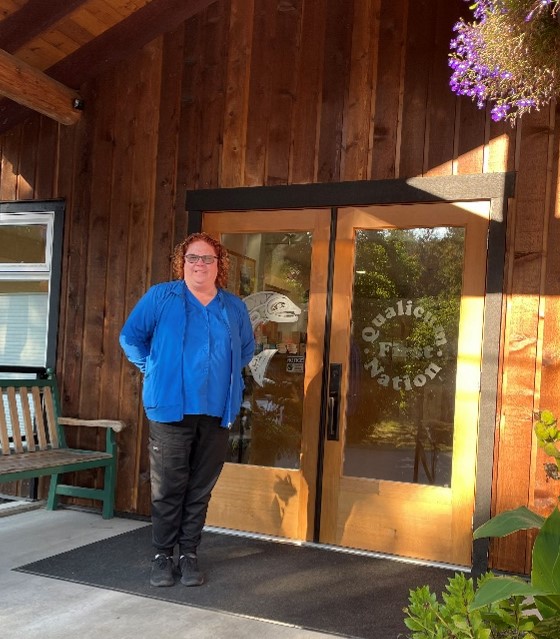 The LifeLabs mobile and logistics teams have been connecting hundreds of remote communities to essential healthcare services. Week after week, our team members travel to the hearts of Ontario and British Columbia to deliver care closer to home. One example is our partnership with the Squamish First Nations in B.C., where a weekly mobile clinic operates at the Kal'numet Primary Care Clinic in West Vancouver. This clinic not only serves residents living on Indigenous communities but also extends to those associated with First Nations, creating a space where culture and care intermingle.
What sets LifeLabs apart is the quality of our services and our commitment to learning how best to foster safe and culturally supportive environments. When community members attend our mobile clinics, our customers can have routine testing surrounded by other community members and know that changes and accommodations can be made on a smaller scale to tailor to specific needs. We understand that many community members may need to become more familiar with the procedures, requiring reassurance and the presence of Elders during their visits. Our teams continue to work diligently to create a community feel and a trusted environment, we aim to transform healthcare into an experience that members can confidently embrace. We are proud to note that our service has been crucial for those with mobility issues who have often felt the burden of travelling outside their community to receive the care they need. 
In Northern Ontario, where the communities are spread further apart, LifeLabs aims to be a lifeline for remote communities. One of the most outlying remote nursing stations LifeLabs supports is Fort Severn First Nations, the northernmost community in Ontario, a staggering 853 km north of Thunder Bay. LifeLabs receives samples from Fort Severn via a daily flight to Thunder Bay, where our dedicated team receives and prepares them for testing. Some specimens are tested at our lab in Thunder Bay, while approximately 1,000 specimens daily are packaged for their second flight to Toronto.
The feedback we've received from our partners in Indigenous communities speaks volumes. "We are grateful for LifeLabs, and their mobile service is a huge benefit on our reserve, " says Susan, a nurse from Qualicum First Nations. "Everyone is thrilled that we have a lab coming directly to our community!" Countless other comments echo the sentiment of gratitude and appreciation for our services.
Reflecting on the National Day for Truth and Reconciliation, LifeLabs acknowledges that health equity is a unified effort. Our actions are inspired by a deep commitment to building a healthier, more inclusive future for everyone, where every community can access the care they deserve.