Toronto, Ontario, November 3rd, 2022 – On November 2nd, LifeLabs was excited to welcome several Grade 9 students in B.C. and Ontario from their classrooms to learn about the medical laboratory industry for the annual Take Our Kids to Work Day. This national event encourages grade nine students across Canada to shadow their parents' roles for the day to learn about various industries and find inspiration for their own career paths.  
"There was much excitement in our labs as we welcomed our future leaders in person," said Charles Brown, President and CEO of LifeLabs. "Our past virtual events were successful, but there is nothing like experiencing firsthand what a career in health care and medical laboratories can offer."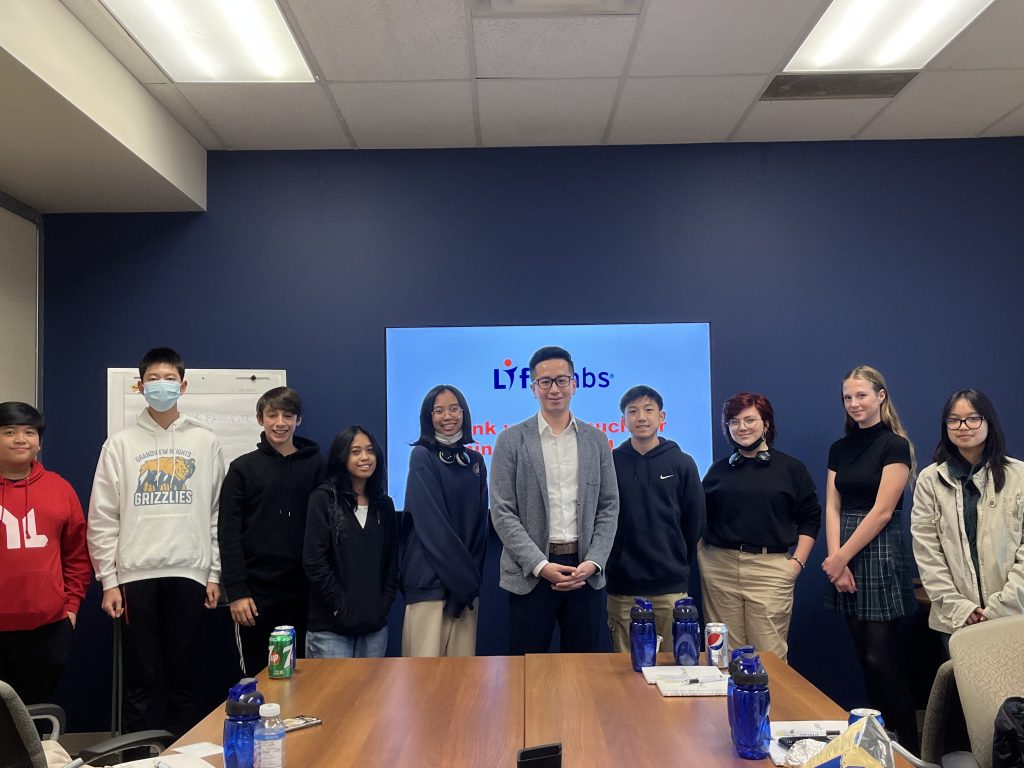 A group of students in B.C. gather at LifeLabs' corporate office and lab in Burnaby to talk about the medical laboratory industry for Take Our Kids to Work Day
Through hands-on activities, expert guest speakers, and tours of our laboratories, students learned about the vital service LifeLabs provides for our communities across the country, the innovative approaches led by the LifeLabs team during COVID-19 and LifeLabs' vision of Empowering a Healthier You.
This event illustrates the importance of education, skills development, and training while allowing students to experience the variety of career opportunities that await them. 
"Offering our students education beyond the classroom is part of our commitment to giving back to our communities. They are our future leaders, innovators and decision-makers," said Brown.
About LifeLabs
LifeLabs is Canada's leading provider of laboratory diagnostic information and digital health connectivity systems, enabling patients and health care practitioners to diagnose, treat, monitor, and prevent disease. We support 20 million patient visits annually and conduct over 100 million laboratory tests through leading-edge technologies and our 6,000 talented and dedicated employees. We are a committed innovator in supporting Canadians to live healthier lives, operating Canada's first commercial genetics lab, and the country's largest online patient portal, with more than 5 million Canadians receiving their results online. LifeLabs is 100% Canadian owned by OMERS Infrastructure, the infrastructure investment manager of one of Canada's largest defined benefit pension plans. Learn more at lifelabs.com.
Media Contact
LifeLabs Media Team