COVID-19 Testing Solutions
for travellers
Pre-departure testing available in Ontario and British Columbia New Pre-departure testing locations ON: Ottawa, Oshawa, Hamilton, Guelph, Niagara, London, and across the GTA BC: Victoria, Nanaimo, Abbotsford, Kelowna and across Metro Vancouver On-arrival testing available in BC, SK, and YT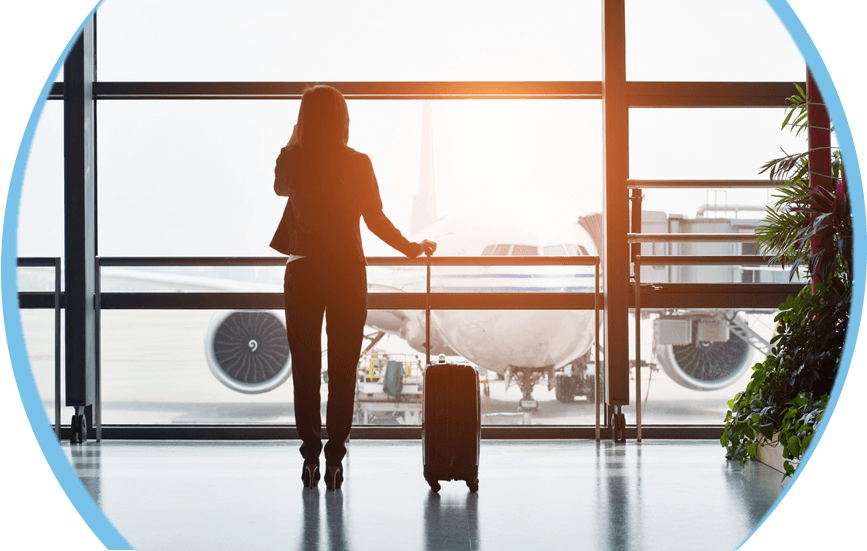 FlyClear™ by LifeLabs® is proud to offer both Pre-Departure and On-Arrival COVID-19 testing for anyone needing to travel.
Already Purchased Pre-Departure Testing and Looking to Book Your Appointment?
Please
CLICK HERE
to be redirected to the location finder
ATTENTION TRAVELLERS TO HONG KONG
See "Laboratory Accreditations" within the Pre-Departure FAQ section to download the certificate of accreditation required for your travel.
Pre-Departure Testing
As COVID-19 continues on, many airlines or countries now ask for proof of COVID-19 clearance within a specific timeframe or window. With FlyClear™ by LifeLabs®, you will receive your results within 48 hours*, allowing you to travel with peace of mind.
*Results are guaranteed to be delivered within 48 hours of sample collection for FlyClear™ and LifeLabs Locations within Ontario and British Columbia. The vast majority (~90%+) of PCR/NAAT FlyClear™ results are delivered within 24 hours.
On-Arrival Testing
On-Site Testing at YVR Airport
FlyClear™ by LifeLabs® is proud to work alongside the Vancouver International Airport, Health Canada and the Government of British Columbia to provide convenient and efficient COVID-19 testing for international travellersarriving at Vancouver International Airport.
COVID-19 Home Collection Kit
If you have received the COVID-19 Home Collection Kit at the airport or at the land border as part of your travels, click below to register your Kit.
Please note: Depending on your vaccination status, you may receive a COVID-19 Home Collection Kit at the airport. If you pre-registered for on-site testing but instead received a Home Collection kit at the airport, you must register your kit online and book a virtual observation at LifeLabs.com/covidkit to receive your results.
FlyClear Customer Support
If you have any questions or require support, please contact our LifeLabs Customer Support Centre.
ON General Inquiries: 1-877-404-0637 
Monday to Sunday 24/7. 
Monday to Friday 9am-5pm EST
Please note:
For COVID-19 PCR/NAAT swab testing travelers are advised that they must coordinate an appointment time with the participating FlyClear locations listed on this page.
For COVID-19 Antibody testing if you cannot find an appointment slot online at your desired LifeLabs location, please call 1-877-313-4982 (Monday-Friday, 8am-6pm EST).
LifeLabs Customer Support Centre will do their best to slot you in to an appointment time that works for your testing window. If you cannot find available appointment time slot(s), we will gladly issue a refund. Please see our Refund process under the Payment section.