LifeLabs Comes to You
Mobile Lab Services We know not everyone is able to come to one of our Patient Service Centres, so our fleet of mobile services is ready to come to you. Serving thousands of patients every year in their home, or working in partnership with healthcare facilities, retirement homes and businesses, our mobile lab collection team has a range of services to make lab tests simple and convenient.
MyVisit
Private in-home collection. MyVisit™ is a convenient way for you to have your blood and other medical samples collected in your home or at a location of your choice, at a time that's convenient for you. With MyVisit™, a specially-trained LifeLabs technician will come your home or workplace and collect your laboratory sample.
Physician Requested In-Home Lab Services
Private in-home collection. Our in-home blood collection and specimen pick-up service is available at a discounted rate to patients in select provinces who meet certain criteria at the request of a physician. For patients who do not meet the criteria, we are pleased to offer home lab services through MyVisit™.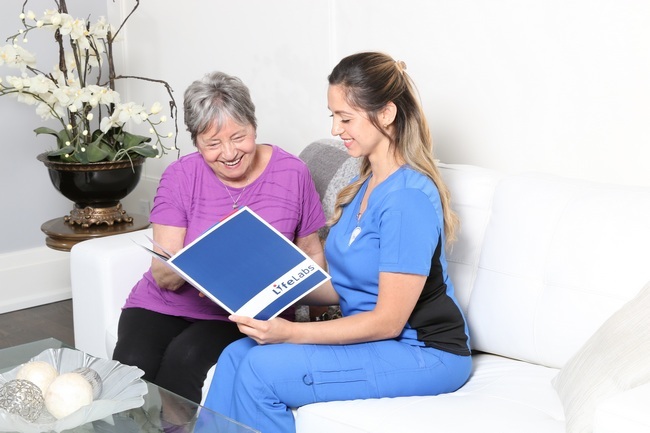 Mobile Lab Services
Hospitals, long-term care and retirement homes.
We are proud to offer a range of services to support collection, specimen pick up and testing for residents of non-acute hospitals, long-term care facilities and retirement homes. Our mobile lab service provides a convenient and cost-effective solution to your diagnostic lab testing needs.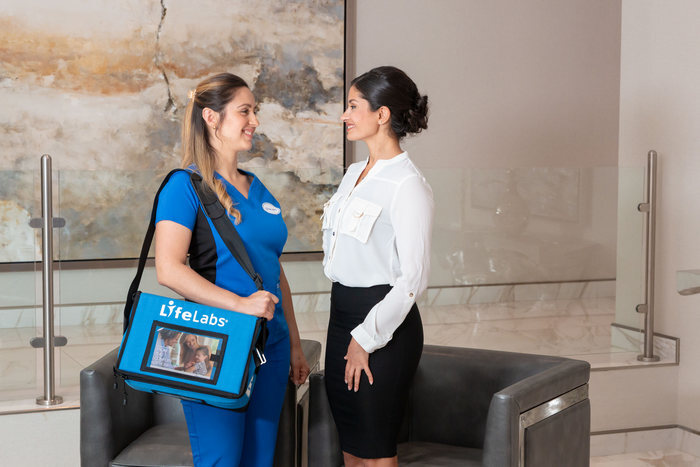 Corporate Lab Service
Medical Surveillance and Employee Wellness.
We make your medical surveillance program and employee wellness easy by coming right to your location to collect samples. Find out how our corporate mobile lab service is convenient, cost effective, and also increases employee compliance.