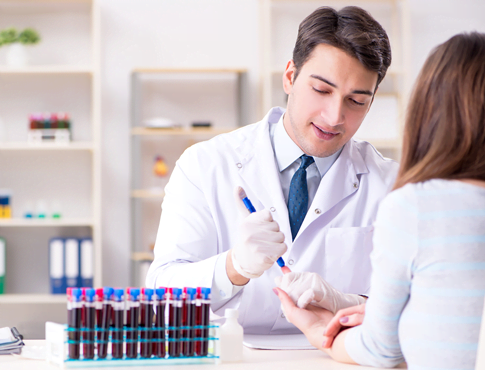 Medical Surveillance
We work with employers across Canada to support health and safety programs. In accordance with your local health and safety regulations, we provide clinical tests to monitor employee health and exposures to toxic or harmful substances, including those subject to regulation for medical surveillance. While we can support surveillance for a number of chemicals, commonly designated substances which provincial legislation may prohibit, regulate, restrict, limit or control worker exposure to include:
Enter your information to learn how we can customize a program that best meets your needs.
Mobile Lab Services
We make your medical surveillance program easy by coming right to your site to collect the samples. Find out how our mobile lab services are convenient, cost effective and also increases employee compliance.