A new experience
is here!
A new way to view your results,
book your appointment, - and more! - is here.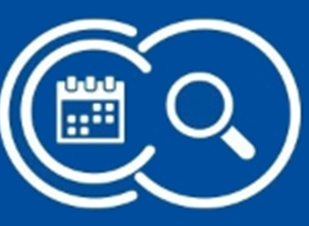 Welcome to a new experience with my results™!
We've been working hard to bring you a better experience, with a number of improvements, including:
One Log-In: Now, you can view your results, book an appointment, check wait times, and find your nearest LifeLabs online, using just one account!
Redesigned dashboard: You can now quickly access all of your LifeLabs interactions from appointments to viewing reports all in one place.
Mobile Friendly: Need LifeLabs on the go? Our new my results™ is mobile friendly, so we're here whenever and wherever you need us!
Results Sharing: If you'd like to, you can now safely share your lab reports with other registered users, like family members, loved ones, or others who are important to help you monitor your health.
Lab Test Education: To help bring you a more informative experience, you can now learn additional information about your tests through my results™, all available under the Analytics tab.
If you do not already have a my results™ account, you can sign up for one here.
For additional questions, please see our FAQs, or view a video highlighting these changes.
We're pleased to serve you. Thank you for choosing LifeLabs!
Need more information? Please contact our Customer Care Centre in Ontario at: 1-877-849-3637.
For help getting started, please click the links below:
Accounts and Login
Important → The  my results™ login ID and password may be different from your www.lifelabs.com booking account.
If you don't remember your  my results™ password, click on the 'Forgot Password' link on the Login page.
If you don't already have a  my results™ login account you can easily create a new account.
Appointments
Any appointments from the previous www.lifelabs.com booking system are still active and can be viewed during a 90 day transition period.
New appointments must be made with my results™.
To minimize your wait time at LifeLabs patient service centres, we recommend booking an appointment or saving your spot before arriving at the lab. First find your preferred location and then use the Book Appointment or Save My Spot™ buttons.
Save My Spot™ 
Save My Spot™ is a new LifeLabs online check-in service to reduce your wait time when you arrive at a selected patient care centre.  With Save My Spot™, you can wait where you want!
Visit my results™ or www.LifeLabs.com and use the Find a Location button to find the location you want to visit.
If the location is open and supports the Save My Spot™  service, you will see the 'Save My Spot' button.
Click the Save My Spot button and enter in your information..
Click "Check In". Your spot is now saved! Mind your wait time and come in close to when your time is up!
Please check-in with the patient service centre staff when you arrive
Viewing Reports Online
To view lab reports and results online, you must register a person's Ontario LifeLabs visit.
The person must be 18+ and have visited a participating Ontario LifeLabs within the last 30 days.
You will need the person's personal information and information about their LifeLabs visit.
Report registration requires that patient information must match exactly with the information on file with LifeLabs.
Sharing Reports
Customers can now safely share their lab reports with other registered users.
The person receiving shared reports must correctly answer a shared reports security question to accept and view the shared reports.
Access to shared reports automatically expires after one year and if still needed the sender can re-share the reports with the recipient.
If needed, previously shared reports can be unshared by the sender or removed by the recipient if they no longer need to be shared
Lab Test Education
LifeLabs has partnered with Lab Tests Online to provide customers with additional information about tests to help them understand the purpose of their test.
This information is available on the Analytics test details screen and is available for most tests. Analytics and the lab test education is not currently available for shared reports' tests that recipients receive.
Your health & safety is important to us
Please note that face masks are mandatory at all times at all of our locations to ensure the health and safety of all customers and employees. 
Thank you for your cooperation!