Hospitals
Each year, hospitals, long-term care facilities, retirement homes and regional healthcare systems turn to LifeLabs to provide professional care, scientific analysis of test results, and timely, accurate and trusted health information.
We collaborate to enhance patient care through efficient and effective laboratory operations. This includes bringing laboratory testing expertise, management experience and an objective business perspective to the hospital environment.
Backed by a team of experts in each of the laboratory disciplines, our services include:
Laboratory testing
for a full range of routine and specialized tests
Collection and transportation support
Patient Results On-line (PRO)
Point of care testing (POCT)
Dedicated customer support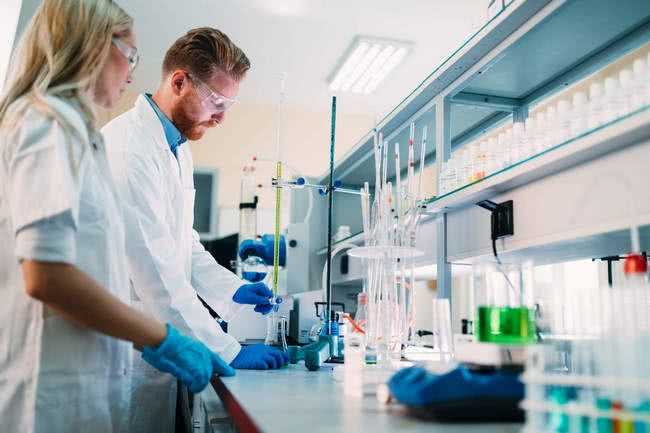 Laboratory Testing
We are committed to excellence across all our 16 state-of-the-art labs, including four reference laboratories, Canada's largest professional genetics testing laboratory, and a naturopathic laboratory. Our robust service offering can complement your in-house laboratory resources, as well as provide you with access to latest diagnostic and specialized tests.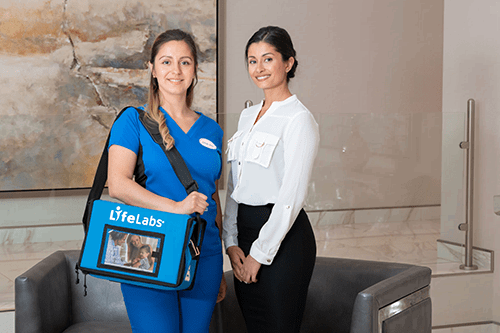 Mobile Lab Service
We make your medical surveillance program and employee wellness easy by coming right to your location to collect samples. Find out how our mobile lab service is convenient, cost effective, and also increases employee compliance.
Phlebotomy
Our mobile team of phlebotomists can come to your site to provide specimen collection services and support. Our highly-skilled team are supported by on-going training and help support key elements of our quality assurance programs to ensure, you and your patients, have a positive experience
Cardiac Monitoring
ECGs and Holter monitoring are available via our mobile lab services for non-acute hospitals, long-term care facilities and retirement residences (select cities). Operated by highly-trained technologists, this mobile service is not only convenient, but also a cost-effective option to providing quality care. Both of these cardiac monitoring services are provided to patients who are stable and not clinically suspected of suffering acute myocardial infarction or a life-threatening cardiac event.
Backup Services
The scale of LifeLabs not only provides value in our efficiency and the breadth of tests we offer, but it also allows us to provide operational redundancy and surge capacity to support hospitals and long-term care facilities so you can minimize your risk. Whether it's a planned downtown due to moves, upgrades or vacations, or responding to a crisis, we can partner with you to tailor a solution to ensure your patients have the seamless delivery of lab services.
Courier Services
We know that quality testing and accurate laboratory results depends on specimens arriving at the right time, right place and right temperature. Hospitals, healthcare providers and patients count on our transportation network to ensure that the tens of thousands of specimens we are entrusted with daily are properly handled. Together with our web based real-time tracking tools, you can feel confident that your samples safely move from bedside to lab bench.