In the past few years we've seen a monumental shift in the social justice movement, one that has sparked an ongoing, vital dialogue both across the globe and here within LifeLabs.
Inspired by these profound conversations, LifeLabs took time to review hiring and other practices with regard to equity, accessibility and diversity. We recognize that as Canada's largest community laboratory, we need to lead the way creating an environment that is accessible and equitable for all employees and customers; an environment where all feel welcome, supported, and safe.
In 2020, we launched "Stronger Together" to ensure that all people — no matter their race, gender, beliefs, preferences, age, abilities — are accepted, respected, valued and treated equitably at LifeLabs. The program is championed by our President & CEO, Charles Brown, who says, "We know that we need to continue to listen, recognize, and take meaningful action as allies, while amplifying the voices of those who face injustice and racism."
$40,000+
in DEI-related donations
58
members in our inaugural Employee Resource Groups
15+
'Inclusion Days' CELEBRATED
90%
agree THAT they can take what they've learned from our gender diversity training AND apply it to their role at LifeLabs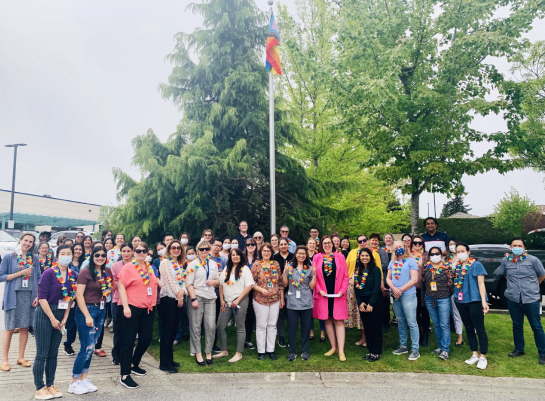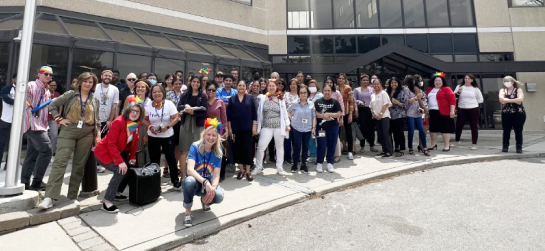 Stronger Together
Stronger Together is LifeLabs' DEI program. The program is rooted in respect, willingness to honestly confront bias, and a commitment to learning. Our Stronger Together vision includes:
Attracting and hiring a diverse workforce that is representative of our communities and our customers.
Understanding and respecting the diversity of the customers we serve every day.
Building a culture of awareness, respect, and integrity in our relationships with each other and with our communities.
Developing diverse talent at all levels of our organization to enable innovation, value creation and business continuity now and in the future.
Employee Resource Groups (ERGs) form the foundation of our program. ERGs provide a safe environment where employees can make their voices heard and bring their whole selves to work. ERGs offer the opportunity for learning, discussion, idea-sharing and a channel for providing feedback to leadership.
In addition to launching the four ERGs, in 2021 we took several other concrete actions to support our Stronger Together vision. We partnered with the Canadian Centre for Diversity and Inclusion (CCDI) to sponsor Time for Change — a special report in the Globe and Mail. This special publication aimed to amplify the voices of Black leaders, while shedding light on the work that still needs to be done to combat systemic inequalities across infrastructure, employment, and other facets of daily life. We also worked with CCDI to launch the Diversity Meter, an annual in-depth survey to measure levels of diversity and inclusion across LifeLabs, and help us understand where to focus these efforts moving forward.
We've launched four initial ERGs, which were chosen via an employee survey: multi-cultural/ethnic communities/racialized groups; LGBTQ2+; Women; and working parents and caregivers. ERGs are open to employees who identify as part of one of these groups or as allies.
In 2021, we contributed more than $20,000 in corporate and employee donations to charities supporting survivors of residential schools. We also made the decision to observe September 30, the National Day for Truth and Reconciliation, as a Statutory Holiday. To prepare for Sept. 30 we organized an educational webinar for employees. Dr. Lana Potts, an Indigenous health expert, spoke about the impact of colonialism on the health of the Indigenous peoples of Canada, including lack of access to health care services and the ongoing effects of the trauma inflicted by the residential school system. "The webinar was incredibly valuable," said one team member. "It really made me aware of the issues facing residential school survivors and their families, and what I can do to help as an ally."
---
New Partnerships enhance DEI at LifeLabs
In 2021, LifeLabs initiated two new partnerships: one with Pride at Work Canada and one with Indspire.
These partnerships will significantly advance our commitment to foster an inclusive and equitable environment where everyone is able to thrive.
Pride at Work Canada is a non-profit organization dedicated to helping employers create safe, inclusive workplaces for LGBTQ2S+ (lesbian, gay, bisexual, transgender, queer, two-spirited, etc.) employees. Through its partnership with Pride at Work Canada, LifeLabs receives access to benefits and services that support inclusion, such as employee learning, networking, personal development resources, and exclusive offers for community events.
Indspire is a national, Indigenous registered charity that invests in the education of Indigenous people and is the largest funder of Indigenous education outside the federal government; their program disburses over $20 million annually to over 6,245 First Nation, Inuit and Métis recipients nationwide.
In partnership with Indspire, LifeLabs has created a five-year renewable bursary program called "Empowering Futures: LifeLabs' Bursary for Indigenous Students." The bursaries will support selected students who enter post-secondary education relevant to LifeLabs, such as lab technician training. Our contribution to the bursary fund has been matched by the Federal Government. These bursaries will not only benefit individual students, they will help to increase Indigenous representation in health care roles, an essential step to improving health equity in Canada's health care system.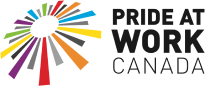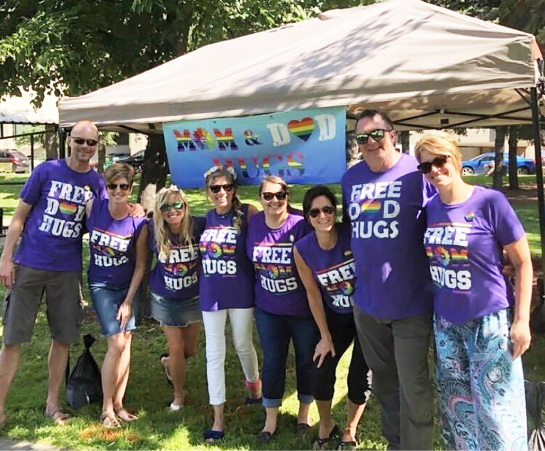 ---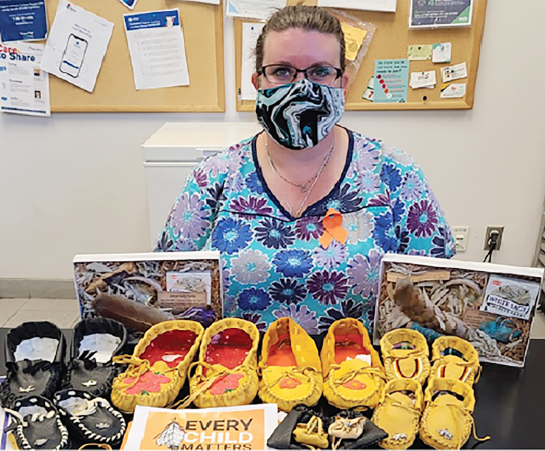 Living our Values • caring
Belleville PSC raises $850 for Indian Residential School Survivors Society
When Sabrina Joseph, Medical Laboratory Technician in Microbiology, Belleville, heard about the unmarked graves uncovered at residential school sites across Canada, and read the stories from families who had been left with so many unknowns, she wanted to help in any way that she could.

Through her reading, she learned that there was a need to bring awareness to and continue the conversation on the history and impact of the residential school system. So she enlisted the help of both family and colleagues to fundraise for the non-profit Indian Residential School Survivors Society (IRSSS). Sabrina's aunt, who is Indigenous and whose mother was a residential school survivor, solicited donations from friends, including handcrafted items such as moccasins and medicine bags, which were raffled off for a total of $850. Sabrina also organized an education wall related to residential schools and Indigenous issues at the lab in Belleville.