We have career
opportunities for you
Our patients count on us for high-quality services and test results.
That's why we hire the best and brightest minds.
Why LifeLabs
At LifeLabs, it is the passion and commitment of our people that unites us every day and motivates us to ensure our patients receive the very best. Our teams are using science to create ground-breaking tests to save lives, predict illnesses and even prevent diseases. With a belief that knowledge is power, we connect our patients directly with their test results so they have valuable health information when they need it most. We care about our people and are committed to excellence in the work we do for people. Join our team as we continue to grow and strive for excellence.

Each and every day we live our values to ensure we live up to the exceptional standard that we are known for.
Caring
We care deeply for our patients, each other and our communities and therefore excellence is the standard for everything we do.
Agile
We are ready and able to take advantage of new opportunities, we are curious and open-minded, responsive and proactive, explorative and risk-tolerant, we are empowered to act, and we embrace and adapt to change.
Customer-Centred
We listen, we are interested in and care about our customers' needs and expectations and we strive to create value by exceeding those expectations.
Teamwork
We work together with unwavering personal integrity, mutual respect and trust towards our shared purpose.
Total Rewards
Our people are at the center of every service, project, milestone, success and celebration at LifeLabs. Our Total Rewards & Recognition programs are designed to show our appreciation of our people and represent our commitment to our people centric values.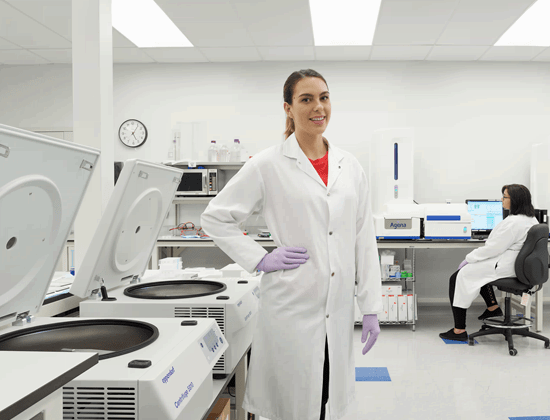 This is LifeLabs
LifeLabs is proud to be Canada's largest community lab. While we believe we are more than just numbers, the breadth and depth of the organization is pretty impressive.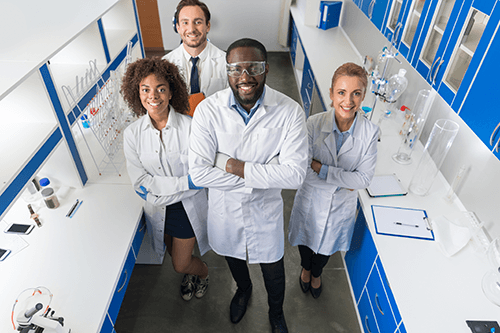 Diversity & Inclusion
We believe that diversity is our strength. When you honour and embrace different experiences and perspectives, it brings people together to spark new ideas and unleashes endless opportunity.