Home Self-Collection Kits Now Available
At LifeLabs, we are committed to helping businesses minimize the spread of COVID-19 with our high-quality Home PCR Self-Collection Kit for employee testing. Our convenient home-based program allows employees to self-collect their PCR sample from the comfort of their own home at a time most suitable to them, anywhere in Canada. This is not a virtually observed collection, so no appointments are required. This kit includes step-by-step instructions for the minimally invasive nasal swab that is safe and easy to use. Once the sample is collected, the employee simply sends it back to LifeLabs and results are available to the company and employee within 48 hours of arrival at our processing lab.
Why Offer COVID-19 PCR Testing to your Employees?
PCR Testing has high sensitivity that can detect infection early, even at low viral loads
Widely accepted as the "gold standard" of COVID-19 testing
Useful for reducing the spread or confirming suspected COVID-19 cases
Testing is recommended only once per week
Convenient, at home kits allow symptomatic employees to remain isolated and prevent potential spread
It's a safe and easy to use minimal invasive nasal swab
What is the process like for off-site testing?
Convenient and quick COVID-19 Workplace Screening!
How does the WorkClear™ App work?
Watch the video below for a quick tour of the WorkClear™ App.
Home PCR Collection Instructions
Watch the video below for a quick demonstration of sample collection
PCR Home Collection Kit FAQ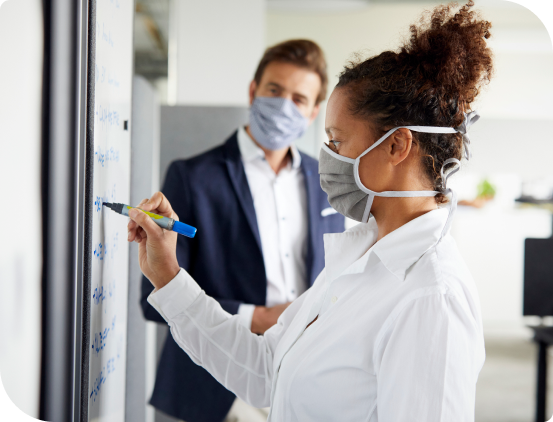 Return to work with confidence.
As the world enters into a new normal, workplaces must equip themselves with new tools and processes that ensure employee health and safety. ​

Having completed 2 million COVID-19 tests and counting, let LifeLabs partner with your organization, ensuring you and your employees enjoy the highest standard of confidence when returning to work.