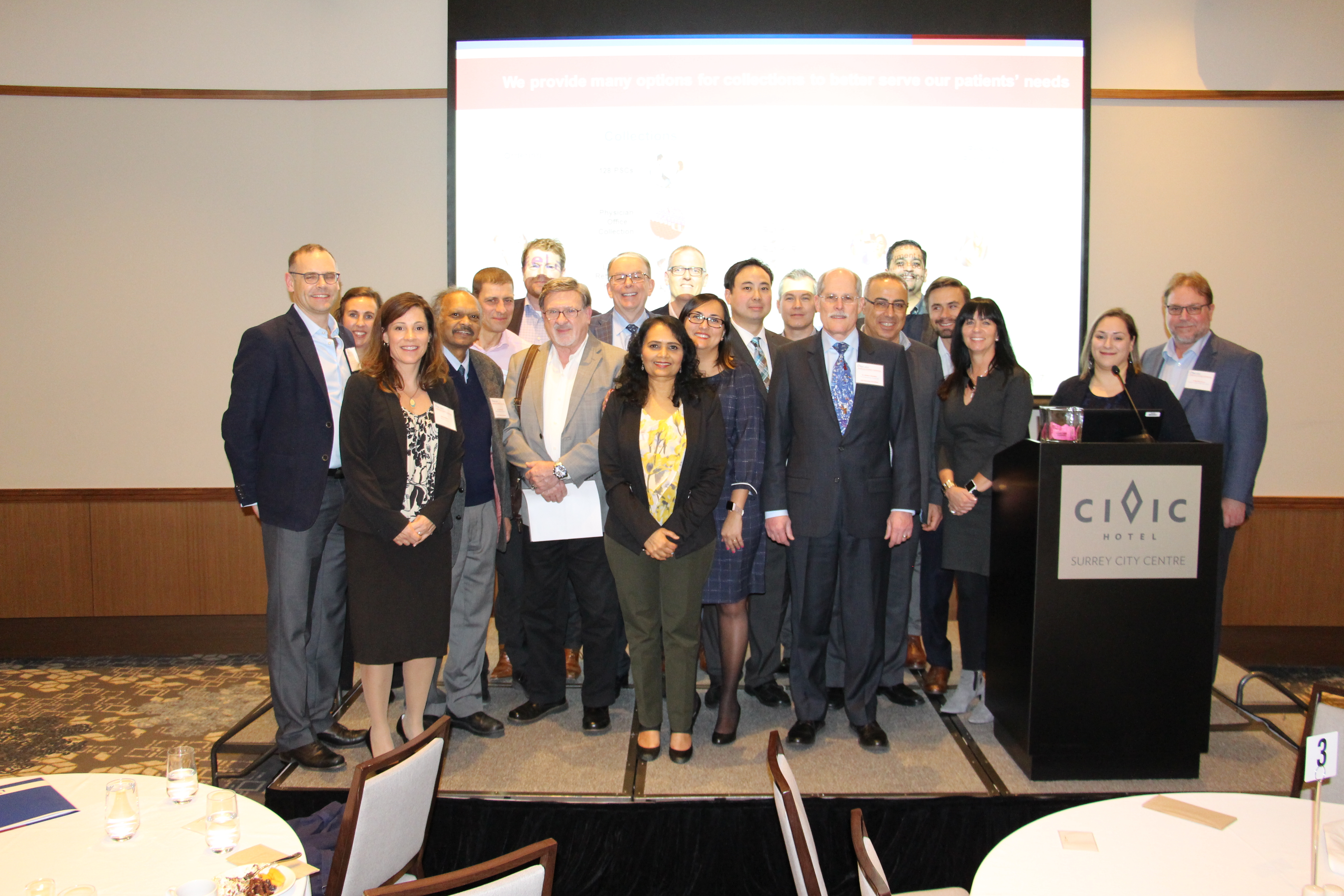 Thank you to the over 150 Healthcare Providers who attended the conference at the new Civic Hotel in Surrey.
On January 24, the Medical Scientific team in BC hosted their semi-annual Healthcare Providers Conference at the new Civic Hotel in Surrey.  The event brought together over 150 Healthcare Providers from various disciplines (e.g. General Practitioners, Naturopathic Doctors, Nurse Practitioners) to learn about advances in the laboratory medicine disciplines and their applications to clinical practice. The conference provided a valuable networking opportunity and reinforced the collaborative partnership between LifeLabs' Medical Scientific staff and our front-line healthcare providers.
The evening began with opening remarks from LifeLabs' President and CEO, Charles Brown, followed by presentations that included interactive case-based sessions highlighting advances in laboratory medicine and clinical practice. The presentations generated lively conversations and follow-up questions from the participants. The feedback was overwhelmingly positive:
      "The program delivered value."
      "Excellent topics!"
      "Very clinically relevant."
     "Interesting information on genetics."
      "Great location and delicious food!"
      "Looking forward to the next conference!"
We would like to thank everybody who came to the conference and made it a huge success. Fulfilling our mission of building a healthier Canada depends on the successful ongoing collaboration between our healthcare providers and LifeLabs.
We look forward to seeing you all at the next Healthcare Providers Conference - Stay tuned for details!
[gallery columns="1" size="medium" ids="8087,8088,8089,8090" orderby="rand"]