Skip to main content

Combined PCR molecular testing for COVID-19 and the Flu
OHIP covered, available in Ontario
Collected through your health care provider, tested by LifeLabs.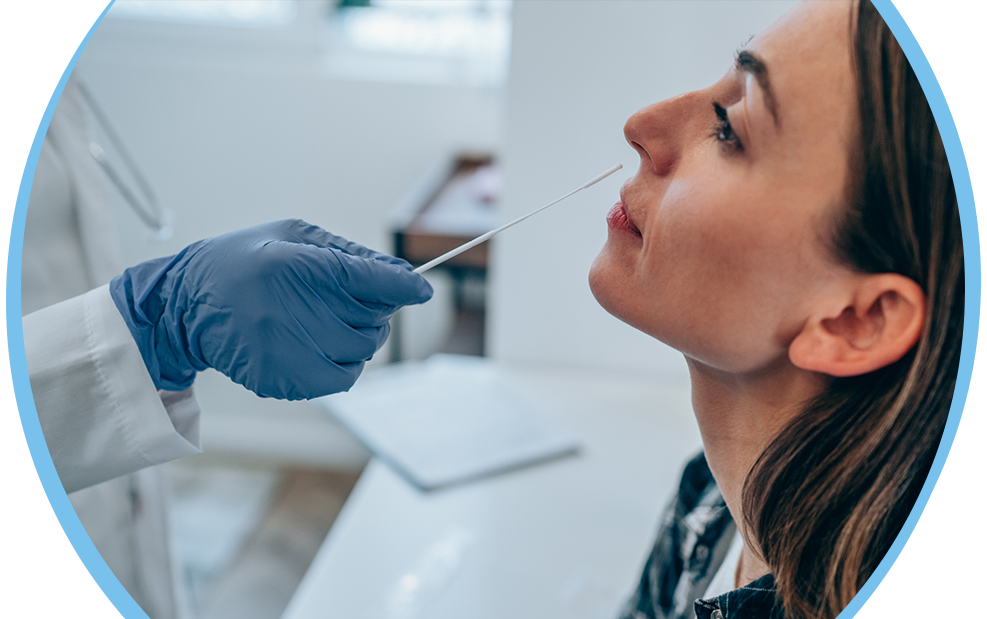 While COVID-19 is often at the forefront of our minds these days, it's important to remember that the flu is still present, and it often becomes more prevalent during the colder months when we're more likely to interact indoors.
But with each virus having similar symptoms, how do you tell if you have the flu, or COVID-19?
LifeLabs is proud to offer molecular PCR testing for the combined detection of COVID-19 and the Flu. This test will assist in differentiating some of the viral causes of respiratory tract infection and flu-like symptoms.
Please note that LifeLabs will not be offering this test year-round. The test will be unavailable from May 1st to August 31st.
How it works
Complete your combined COVID-19 and Flu test in just a few easy steps!
Information for health care providers
Health care providers looking for more information on this test can access following page, where steps are outlined for on how to administer the test.
If you would like more information, please refer to the Notifications & Alerts – LifeLabs section of the website.
FAQs