What is ?
WorkClear by LifeLabs®
is an evidence-based and customizable solution to help organizations in Canada manage and reduce the risk of COVID-19 transmissions within workplaces and locations where physical distancing is difficult.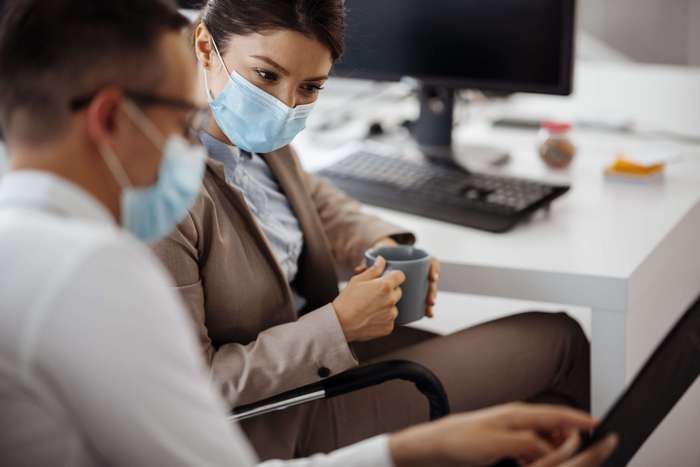 Our team can work with you to design and implement a customized solution, which could include any or all of the following components:​
Asymptomatic screening (testing), including collections, logistics, and results distribution
Assessment of Point of Care Testing utilization ​
Symptomatic screening, such as employee risk assessments and temperature screening​
Reporting and analytics​
Change management support​
Risk mitigation strategy planning, including cost-benefit analysis​
WorkClear is clearing the way for:
Retail
Offices
Venues
Transportation
Airports
Hotels
Film and TV production
​As Canada's largest diagnostic services company, LifeLabs helps you and your employees build confidence by reducing the risk of COVID-19 transmission in the workplace.​ ​ ​
Clinical expertise
Our evidence-based solutions can support risk reduction through systematic identification of symptomatic and asymptomatic carriers.
Comprehensive
Building off our in-house expertise from staffing to diagnostic operations, to technology deployment and partnerships, we can provide a complete and-to-end solution.
Customized
Solutions will be developed and customized to each use case to meet the COVID-19 security needs of the location.
Confidence in the Results
The risk of false positives are increased in a low prevalence population. LifeLabs follows best laboratory practices to ensure the accuracy of our testing.
WorkClear reduces risk of workplace transmission of COVID-19 by identifying asymptomatic and symptomatic carriers.​ WorkClear Offers:
COVID-19 screening and testing for your employees.​
Streamlined management of employees' health and safety, with integrated technology and management systems.​
The delivery of all lab test results to all appropriate health care stakeholders through integrated technology and information systems. ​
Evidence-based screening, collection and testing processes that meet compliance with accreditation standards for high quality, safe and accurate testing. ​
End-to-end solutions, from the back-end validation of equipment, logistics, procurement of screening, collection and testing materials to the front-end including staffing to support screening, collection and patient care services.​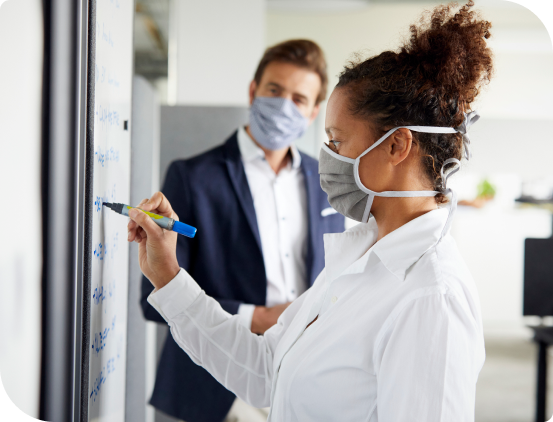 Return to work with confidence.
​As the world enters into a new normal, workplaces must equip themselves with new tools and processes that ensure employee health and safety. ​
Let LifeLabs partner with your organization, ensuring you and your employees enjoy the highest standard of confidence when returning to work.