As an organization, we're passionate about showing appreciation for our people, supporting their well-being and recognizing their incredible work, because we know that people are our greatest asset.
Without them, there would be no LifeLabs. But their contribution to the business is only a small part of what makes our people great. What's more important is the way each employee creates a positive and inspired culture as they live and breathe the values of caring, customer-centric, agility and teamwork — the way we inspire each other every day.
So, when our President and CEO, Charles Brown, was asked to contribute a chapter to the book Unprecedented: Canada's Top CEOs on Leadership during COVID-19, he focused on employees as the driving force behind LifeLabs ability to navigate the pandemic successfully and transform our culture during a time of crisis. In the book, Charles shares that he starts every Monday with phone calls to individual employees because he feels "inspired by the caring, dedication, adaptability, and customer-focus of our people at LifeLabs. They want to make a difference, they want to help … and they do, day in and day out. I don't have to motivate our people — they motivate me."
7,200+
Employees
357
patient service centres in ON, BC, & SK
49 Years
worked by our Longest serving employee
31%
OF PERMANENT EMPLOYEES have worked at LifeLabs for Over 10 years
73%
of employees identify as women, according to our Diversity Meter Survey
51%
of employees identify as racialized persons, According to our Diversity Meter Survey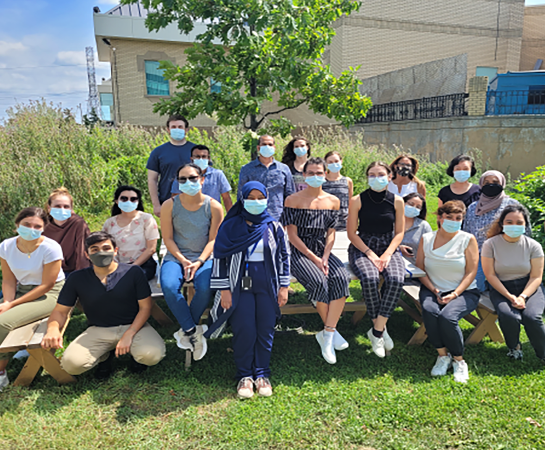 Celebrating employee excellence
LifeLabs employees found a wealth of opportunities in 2021 to showcase their commitment to excellence. While the individuals and teams listed below were singled out for recognition this year, their accomplishments are typical of the expertise and hard work that all of our LifeLabs people bring to our vision of empowering healthier Canadians.
Zita Nausedas, a member of LifeLabs for over 28 years and integral to our clinical education program, received the 2020 Excellence in Clinical Teaching and Supervision award from the Michener Institute of Education at UHN. The clinical education program at LifeLabs is an important step in the journey towards a successful career for many students in the medical lab field. At LifeLabs, the program is led by dedicated lab professionals who have a passion for sharing their expertise and knowledge.
The Patient Services Centre and Specimen Management team at Victoria St., Kitchener, Ontario achieved an outstanding out-of-cycle assessment by Accreditation Canada Diagnostics. The accreditation assessors made special note of the kindness the team demonstrates towards customers.
The Genetics Lab team met 100% of the requirements for a successful mid-cycle Accreditation Canada assessment. The assessors made particular note of the teamwork they observed at the lab.
The International Reference Laboratory team achieved 100% compliance in their assessment by the College of American Pathologists.
Our lab and PSC teams in Belleville, Ontario achieved 100% compliance in their assessment by Accreditation Canada Diagnostics.
Our lab and PSC teams in Sudbury, Ontario were successful in their assessment by Accreditation Canada Diagnostics, despite significant staffing issues. The assessors expressed their gratitude for the team's support of customers in remote areas of Ontario.
We celebrate LifeLabs employees across British Columbia, Saskatchewan, and Ontario, for their achievement in raising $10,000 in our 2021 Movember campaign.
---
Creating aN Enriching Work Culture
At LifeLabs, we care about employee health and wellness, including mental health. That's why we launched an expanded wellness program in 2019, with increased mental health benefits.
When we saw the toll that the pandemic was taking on our people, we doubled down on wellness. Employees now have access to dedicated wellness resources such as free virtual health care, home pharmacy delivery and webinars. We also developed a tailored set of resources to help leaders support the wellness and resilience of their teams. LifeLabs President and CEO Charles Brown actively models and champions the importance of self-care, wellness and mental health. Our approach to mental health is leading-edge and was recognized with the 2021 Workplace Benefits Award from Benefits Canada, a publication dedicated to workplace pension, benefits, and investment news.
As we emerge from the pandemic, we've taken further steps to ensure that LifeLabs employees have a safe, comfortable, and supportive work environment. Our new hybrid work model, supported by modernized infrastructure and technology, offers many employees more choice and flexibility.
We're bringing back many of the celebrations and events that couldn't be held during the pandemic, such as National Medical Laboratory Week. Organized by the Canadian Society for Medical Laboratory Science, this week-long event is dedicated to honoring the resilience and caring that every one of our team members demonstrates every day.
Our commitment to employees has been frequently recognized over the years. Most recently, Forbes ranked LifeLabs as one of Canada's Best Employers in 2021 through an independent sample of more than 8,000 Canadians working for companies with more than 500 employees in Canada. In 2022, Forbes recognized LifeLabs as one of Canada's Best Employers for Diversity, in recognition of our inclusive work culture.
The evaluation was based on direct and indirect recommendations from employees, who rated their willingness to recommend their own employers to friends and family.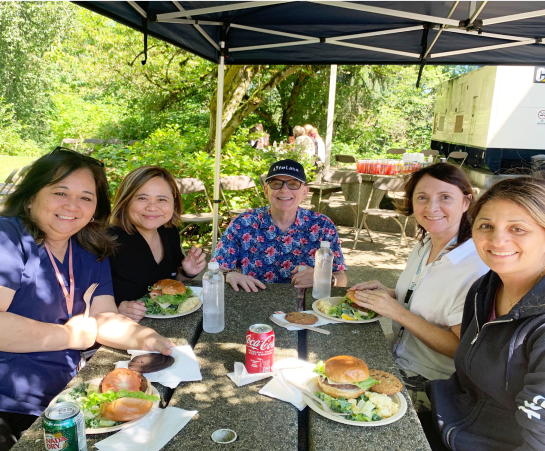 ---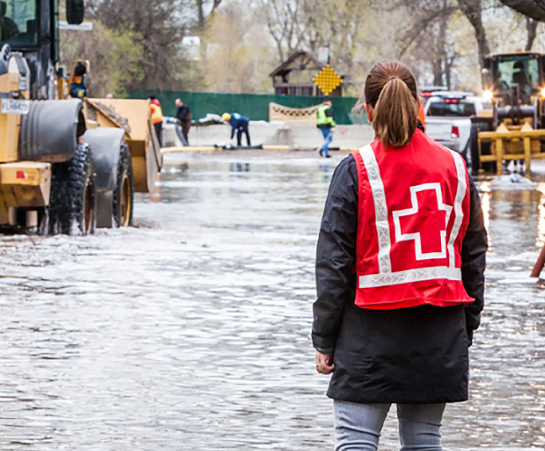 Living our Values • TEAMWORK
Standing together during the British columbia floods
One of the things that gets people through tough times is teamwork. Nowhere was this more evident than during the unprecedented flooding in B.C.'s Fraser Valley in the fall of 2021.

Our teams at LifeLabs pulled together heroically during this emergency to keep each other safe, continue to provide essential services, and support their communities while also dealing with the stress and impact in their personal lives. Logistics stepped in to quickly re-route pick-up and delivery of specimens and supplies, working around road and highway closures. When supply chain issues arose, Ontario was there to help by flying in specimen transport bags and other supplies to fill B.C.'s inventory gaps. As hospitals struggled to keep up with the crisis, LifeLabs employees were redeployed to assist. Customer services staff in Chilliwack were temporarily redeployed to support test sample collections at the local hospital and the health authority outpatient sites, and lab technicians lent a hand to the Children's Hospital when road closures disrupted the hospital's ability to perform important patient tests. LifeLabs also donated a total of $30,000 to the Canadian Red Cross for flood disaster relief, through a combination of corporate donation and employee giving.