Our ability to quickly build collaborative working relationships with other organizations is one of the cornerstones of our culture at LifeLabs.
Our partnerships are based on effective communication, mutual trust and a shared focus on solutions. Partnering with other organizations is an efficient way to build new expertise and technology into our offerings, and that helps us to pivot quickly and successfully to meet the changing needs of our communities.
In 2021, we were proud to launch several partnerships that expanded our capacity to support Canadian communities in new and exciting ways.
57
unique non-profit organizations supported through LifeLabs' Employee Giving program
$32,000
donated by LifeLabs and its employees in support of local charities
$84,000+
donated by LifeLabs for special appeals from partners such as the Red Cross and Indian Residential School Survivors Society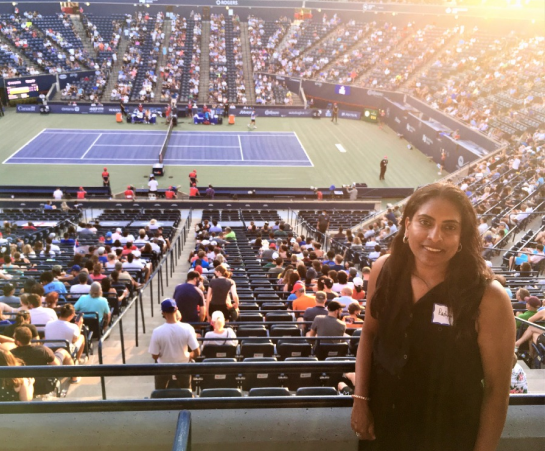 Keeping athletes and spectators safe at the National Bank Open
In August 2021, we had an exciting opportunity to demonstrate the potential of our new program, ClearPass™, which provides COVID-19 testing on-site in community locations, through our partnership with Fionet Rapid Response Group.
LifeLabs was chosen as Tennis Canada's testing partner for the National Bank Open tennis tournament in Toronto. We were excited to play a role in the return of professional tennis and worked with Tennis Canada to create a create a robust program to test all players, staff and volunteers, ensuring the health and safety of those involved in the tournament.
---
Deepening community partnerships
In 2021, we partnered with the Pediatric Oncology Group of Ontario (POGO) for our fourth 'Pajamas and Pancakes' event.
Through our participation in this annual event, which marks International Childhood Cancer Awareness Day, LifeLabs and its employees have so far contributed $276,000 to support equitable access to health care for children with cancer. Funds raised are used by POGO to help families of children with cancer with out-of-pocket costs such as babysitting, food, and accommodation during treatment. POGO also assists survivors of childhood cancer who need special education and employment support and contributes to cancer research.
At LifeLabs, we're incredibly proud of our participation in this event and our ongoing relationship with POGO. We also invest in the POGO Multidisciplinary Symposium, which helps healthcare professionals remain at the forefront of the rapidly advancing field of pediatric oncology, and participate in media and advertising campaigns to raise awareness.
We'll be supporting Pajamas and Pancakes again in 2022 and have committed to adding a corporate donation of $50,000 to the funds raised by employees.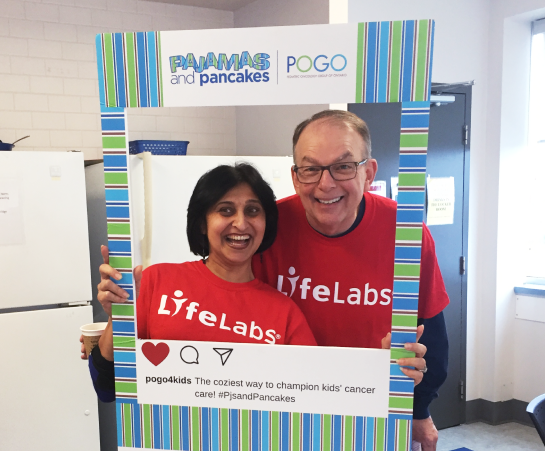 ---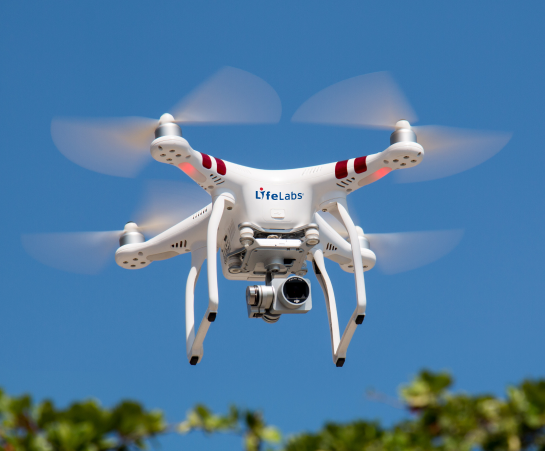 Living our Values • AGILITY
Drone trial project goes above and beyond
Our experiences of the pandemic honed our strengths — working across departments, thinking creatively and getting things done quickly — and made the most of our talent for rapid innovation.

That has equipped us to test out exciting new ways to use LifeLabs expertise. In 2021, for example, we joined the First Nations Health Authority (FHNA), the Rural Coordination Centre of BC (RCCBC), University of British Columbia's Faculty of Medicine and Faculty of Pharmaceutical Sciences, and Drone Delivery Canada (DDC) to explore how drone technology can be used to improve health care for rural and remote First Nations communities.

Many rural and remote First Nations communities have unequal access to health care due to factors such as transportation constraints and challenges with recruiting and retaining health care providers. The Drone Transport Initiative (DTI), funded by TD Ready Challenge, is based on the idea that drones might be a faster and less expensive way to transport health care supplies and diagnostic test samples to and from rural and remote communities.

The project reached an exciting milestone in the fall of 2021, with the completion of a series of successful test flights.

"This type of project here is unique. As a Native community, we're at the forefront of the technology," says Chief Robert Michell of Stellat'en First Nation.

"It would be amazing in 10 years' time to see where this goes. This is definitely a first step, and we're proud to be a part of it."

The project continues in 2022.