Skip to main content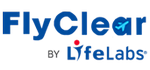 Alternate Collection Options
If you do not have a laptop or a smartphone with a camera, microphone, and speakers or if you do not have a reliable internet connection for a virtual appointment, you can schedule a telephone or an in-person appointment to assist you with your specimen collection.
1. Telephone Appointment​
To schedule a telephone appointment with one of our technicians to guide you through your collection by call, follow the steps below:
1. Contact our LifeLabs customer support centre at 1-877-313-4982
2. Provide your Last Name and Order Id.
3. You will receive a call from the LifeLabs technician on the date and time of your appointment.
If you are unable to connect or need to reschedule, please call Customer Support at 1-877-313-4982.
2. In-person Appointment​
For customers in British Columbia and Ontario only.
Book an appointment at any ONE of the locations below for your sample collection.
Please bring the COVID-19 Home collection kit you received for your appointment. 
In-person appointment locations
30 International Blvd, Etobicoke, ON M9W 5P3, Canada
Special Collection Service
(Available for customers in British Columbia, Ontario, Saskatchewan and Yukon)
If you did not qualify for a video consultation, contact our LifeLabs Customer Support Centre at
+1 877-313-4982 to arrange for an alternate collection service.